THE MOBILE SAFE DEEP CLEANING OF ANILOX ROLLS AT YOUR PREMISES
Our mobile cleaning team is glad to come to your premises to make the inspection of your anilox rolls for FREE. After the inspection you receive a PDF protocol with microscopic photos of your anilox rolls.
Contact Vasily via phone or email right now, so he prepares the customized offer and sets an appointment for the free inspection of your anilox rolls.
+49 7152 749 30 39
(Europe)
+1-888-272-3298 (toll free USA)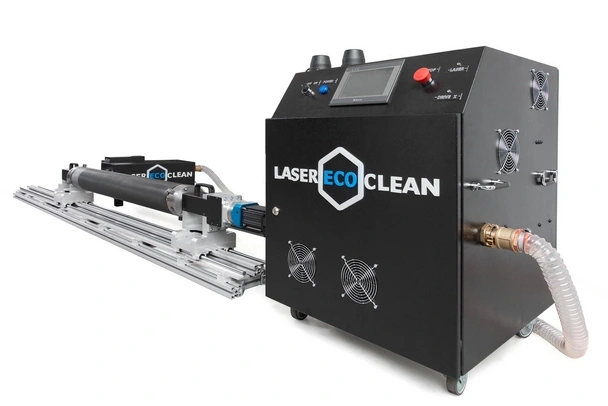 Your anilox roll is cleaned with our mobile cleaning equipment near your printing unit.

The cleaning speed is 1 meter per 20 minutes.

The ink transfer volume of your anilox rolls can be restored to the state of the technically new roll just for 3% of the new roll's price.
Highest cleaning quality and the absolute safety of the anilox rolls is obtained by the relatively quick rotation during the cleaning with a speed of 5 rotations per second and by the focusing of the laser beam in a very small spot. One laser impulse of 1 MJ comes in one spot with a diameter of 100 micron only once. The control of energy distribution on the surface of the anilox roll allows us to guaranty safety and the absence of melted cells.
After each cleaning you receive a
pdf protocol
with microscopic photos of the cells, so you always can see that the cells are absolutely clean and intact.
In case the width of your roll is from 1800 to 4200mm, please,
press here
.