After each cleaning an individual roll passport is issued, which contains pictures of the cells (at magnification up to 400x) before and after the cleaning.
That micro pictures allow you to control the quality cleaning of each cell of the anilox roll surface from any type of residue as well as the safety of
LaserEcoClean technology.
The cleaning protocol enables you to track the anilox rolls surface condition in case you clean your anilox rolls with our technology.
HOW THE CLEANING PROTOCOL IS MADE?
The roll is divided into 2 parts, the pictures of the cells are done for each part. So, the visual safety control can be done.
Part before the cleaning: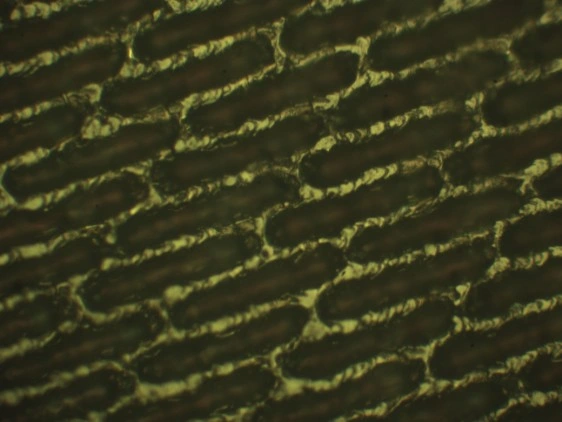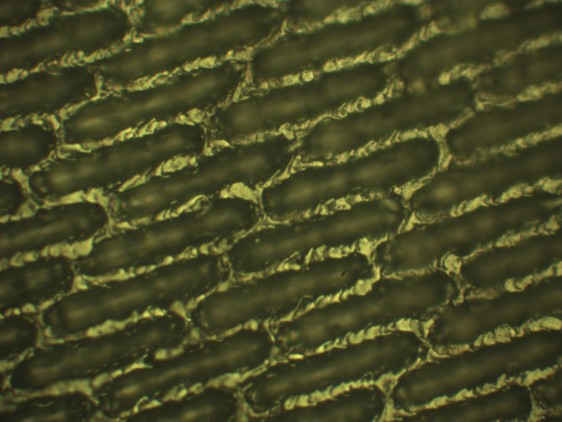 We prepare all technical information about your roll: width, screen line, cells depth, ink transfer as well as the changes in the effective cell depth due to the cleaning process.